Hi Peeps!
Check out my full length article published by Feministing.com! Below is a brief glimpse of it… Further commentary to come!
La Femenista Presence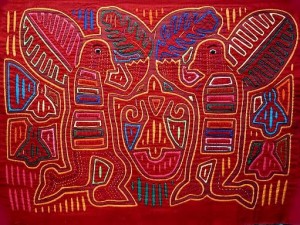 In college I was surrounded by white feminists and white feminism. I was co-President of our feminist group "The Third Wave" and made waves as a Latina who embraced the principles of feminism bravely. Yet every day I was "segregated" from the Latino Student Organization, and at every event I fought to unite these groups as I aimed to unite these facets of myself. It hurt to look for myself in the margins of research papers and textbooks, if I existed there. It was difficult to see the few women of color in my Women's Studies class pour out their hearts about their differences and have theory and history laugh in their face. The Latina feminist remains illegible because of narratives and ideologies that are continuously marginalized by the dominant narrative, the mainstream form of feminism for white middle class women.
So when I found Black feminism in African American literature, I felt I belonged there more than I ever did in the Eve Ensler-esque world of women's equality. I could not understand why my Latina hermanas, hijas, y madres were not as visible and important as the Lilly Ledbetters, the Jane Roes, and the Susan B. Anthonys. Black feminism taught me why women of color were invisible and ignored, "[it] emerged at the juncture between antiracist and antisexist struggles" (White 1). I was closest to Black girls growing up and while in school, yet when my language fluency was "discovered" our friendship waned; a fluency that seemed broken to me. In academia, I face the issue of wanting to study African American women's literature, but when I express a desire to intersect Afro-with-Latina my research becomes "sub-genre'd" and there is no one who can help me. This is a critique of the dominant structures of my graduate programs, determining that my English degree is better suited with literature that doesn't exhibit an alternate language or code switching, despite having to fulfill a language requirement for research purposes. My language exam that I chose to complete was, of course, in Spanish. Yet still Latinas occupy a unique space where we are more different than alike, therefore no carved out space exists for us instead we are forced to identify with what can represent us the most instead of what can represent all that we identify with.
So how can this representation of Latina feminists be accomplished? How can we exist in a space specifically designed to nurture us and ensure our survival? How can we become visible, how can our voices be heard? The most appropriate answer seems to be that we need to write ourselves and our feminism into existence.
I seek a space where I can exist in solidarity and in sisterhood. I seek a space where talking turns into doing, and theorizing turns into a movement; where they both create opportunity. I yearn for the chance to hear our mothers and aunts and grandmothers proclaim "yo soy una femenista" and have these words be significant to them. I want to take feminist activism out of the academic and privileged spaces and translate it for the world to see it, living, breathing and existing. I want it to be accessible. I want this for women, I want this for Latinas; we need it for us. This is not to say that this space does not exist yet; I see blogs, conferences, and advocacy groups that promote feminist values. I hear the stories written by women and written for them, documenting struggles and survivals. [...]